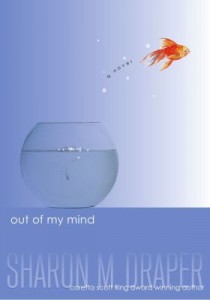 Out of my mind by Sharon M. Draper
CALL NUMBER: F DRA
This book is about a girl named melody she is sent to this school where everybody makes fun of her.Because she cant do everything everybody else can do.But people don't know how smart she is .They be mean to her and ignore her.
My favorite part of the book was when she gets the talking machine so she can tell the whole world how nice and smart she is . She doesn't have to hold her thoughts.She can say what she wants and don't wants.
If you like stories with the characters feeling then you will like out of my mind!
This book's genre is realistic fiction. This book's story line is thoughtful. This book left me feeling inspired, touched. On a scale of 1-5, I give this book a 5!
This review was written and submitted by 4th grader Hannah.