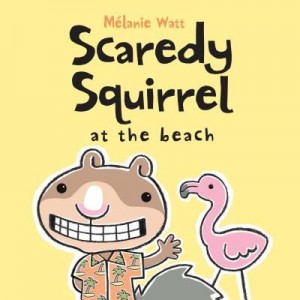 Scaredy Squirrel At The Beach by Mélanie Watt
CALL NUMBER: E WAT
Scaredy Squirrel wants to go to the beach.So,he makes a plan. He pretends to be at the beach,but he forgets one thing!
My favorite part of the book was when Scaredy Squirrel dressed all goofy.
If you like The Pigeon stays up late you'll like this book.
This book's genre is fantasy. This book's story line is funny. This book left me feeling inspired. On a scale of 1-5, I give this book a 5!
This review was written and submitted by 2nd grader Anna.