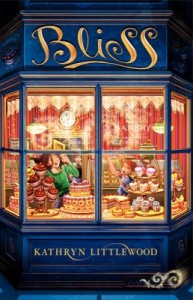 Bliss by Kathryn Littlewood
CALL NUMBER: F LIT
This book is about a girl named Rose. Her family has a magic cookery book. But one day her parents go on vacation and her possibly aunt Lily comes for a suspicious visit. Rose can smell that something is wrong.When her parents are on the way back Lily Tells Rose she can change her life. Will Rose take the risk?
My favorite part of the book was whenever Lily tried to bribe rose.
If you like fantasy youll love this book!
This book's genre is mystery and fantasy. This book's story line is funny, heart-warming. This book left me feeling giggly, grateful. On a scale of 1-5, I give this book a 4.
This review was written and submitted by 4th grader Xuan.