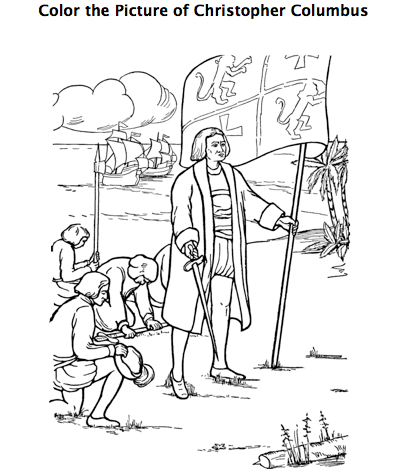 This week at the RBE Library, our kindergarten students will be learning all about Christopher Columbus.
Our Kinder TEKS are:
(2)  History. The student understands how historical figures, patriots, and good citizens helped shape the community, state, and nation. The student is expected to:
(A)  identify contributions of historical figures, including Stephen F. Austin, George Washington, Christopher Columbus, and José Antonio Navarro, who helped to shape the state and nation;
We will be using PebbleGo Biographies to learn about his Early Life, Life's Work, Later Years, and Contributions. Students will be writing down facts about Christopher Columbus like what he was and what he did. When he did what he did and why what he did was important to us. We will use Facts About Christopher Columbus document to record our learning.
We will also be watching a short animated video that shows Christopher Columbus landing in the New World. I want to convey to out kindergartners the importance of Christopher Columbus as an explorer and how he directly contributed to the formation of the United States by discovering North America for the Europeans, so we will focus our learning on that concept.
Plus we will be coloring a picture of Christopher Columbus landing in the New World. Just to reinforce the concept of Christopher Columbus as an explorer!
 Christopher Columbus Video