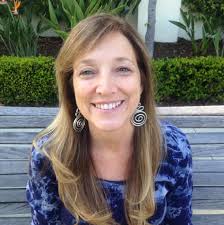 Our Author Visit is this Thursday, October 30th in the afternoon! I am so excited to have Janet Tashjian come to our school!
I have been a fan of Janet Tashjian's books for some time now. I started by reading her book, My Life As A Book. After I read that book, I just had to have it for book clubs!
One of my favorite things about Janet Tashjian is that she has an amazing website filled with videos and information about her books! I also love that her teenage son is the illustrator for her books. What a cool family to be in!
This week at the #MSELib, students will get to come to the library to explore some stations that are all about Janet Tashjian and her books. I have 6 stations prepared so students can learn all about her and get to see her books that we have in the library.
Below is the information about the stations! Here are links to my Station Signs, Tashjian QR Codes, & Janet Tashjian Additional Station Stuff
McSpedden Library Students at the Stations
Station 1: Explore Janet Tashjian's Books
At this station, I will have all 4 of her My Life As books as well as her two newer Einstein books. Students can preview them and flip through them, and read certain parts out loud to each other!
Station 2: QR Codes
At this station, students will use the iPads to scan some QR Codes. The QR Codes will lead readers to book trailers about Janet Tashjian's books, interviews with her and her son, and a pronunciation of her last name. (What a doozy that is!)
Station 3: Be an Illustrator like Jake Tashjian
At this station students will look at some of Jake's illustrations and attempt their own illustrations of vocabulary words from one of Janet Tashjian's books.
Station 4: Create a Janet Tashjian Bookmark
At this station, students will get to create their own Jake Tashjian style illustration on a bookmark with the My Life As series listed on it.
Station 5: Explore janettashjian.com
At this station, students will use Chromebooks to explore Janet Tashjian's website. As I said before, her website has all kinds of really cool stuff on it!
Station 6: Sign the Welcome Banner
We put together a banner to hang outside the library on Thursday when Janet Tashjian comes to visit us. We are going to have as many students as we can sign it so she can see how excited we are that she is here!