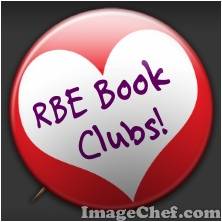 Well the end of the school year is upon us. As the year draws to a close, so do our RBE Library programs. One of the most fun things we did this year (I think) was book clubs.
Thanks to the Frisco Education Foundation Grant I received, I was able to purchase some great paperback books to have book clubs with.
So, I need some feedback from all of the RBE students who participated in book club!
Click here or on the image to go the online form to give Mrs. Lambert feedback on book clubs!