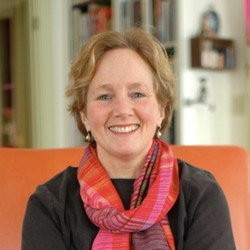 Melissa Sweet, author and illustrator of the award winning Balloons Over Broadway: The True Story of the Puppeteer of the Macy's Parade, is coming to RBE on Friday September 6th!
Students were allowed to order her books, and she is going to sign the books when she comes to Borchardt. This is a real treat for us because Balloons Over Broadway is one of our Bluebonnet books this year. We are all looking forward to her visit!
All of the students have heard Balloons Over Broadway and some of her other books. Our wonderful art teacher, Mrs. Rader, read Carmine A Little More Red to all grade levels. Then the students got to create some art work based on the book. Our wonderful computer teacher, Mrs. Tual, read either The Sleepy Little Alphabet or Spike the Mixed Up Monster to all of her classes the first week of school.
Needless to say, all of us are really excited to meet this most amazing author and illustrator! In preparation for her visit, our classes have been coming up with some great questions for our visiting author/ illustrator.
***UPDATE: Melissa Sweet posted about her visit to our school on her website!***  http://melissasweet.net/
Questions for Our Visiting Author Melissa Sweet
From Mrs. Coble's 4th Grade Class:
How did you choose to become an author? Did you know that you wanted to be an author when you were young?

What is your favorite book that you've written? What is your favorite book that you have ever read?
What is it like to be an author?
From Mrs. Reed's 2nd Class:
When did you start writing?

How many paintings have you worked on?
How many books have you illustrated?
What are the names of your dogs?
What is your favorite book you have written?
From Mrs. Dolezal's 1st Grade Class:
How did you make/write the letters on the cover of the book, Balloons Over Broadway?
How did you draw the pictures for the book? What tools did you use?

How did Tony make the balloons fly?
From Mrs. Stewart's Kindergarten Class:
How many books have you written?

How do you make a book?
How do you become a good writer?