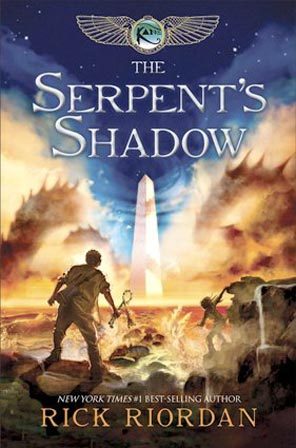 The Serpent's Shadow by Rick Riordan
CALL NUMBER: F RIO
Carter and Sadie are on an epic mission to save the world from Apophis, the opposite of Ra in Egyptian Mythology. As they go through terror, fights, and the underworld, they will either make the world of Ma'at crumble or rise. As their attempts get better and better as they're clues get more precise, they have to face an epic showdown in Egypt.
My favorite part of the book is the very end, where chaos is resolved.
If you like mythology, humor, adventure, or Rick Riordan's books you'll like this one.
This book's genre is fantasy. This book's story line is action oriented, funny. This book left me feeling cheerful, relieved. On a scale of 1-5, I give this book a 5!
This review was written and submitted by 5ht grader Ben.