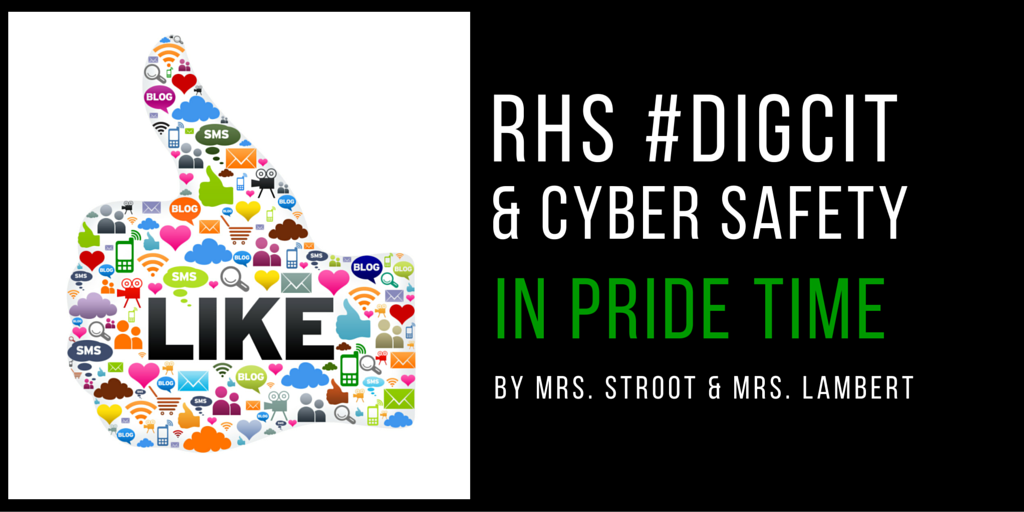 This week at the #ReedyLibrary RHS students will be learning a little bit about Digital Citizenship & Cyber Safety in Pride Time.
For more information about #DigCit, #HaveTheTalk, or #CyberSafety check out these hashtags on Twitter!
Mrs. Stroot, our RHS Digital Learning Coach, and myself made the below presentation and accompanying video to use during Pride Time this week.