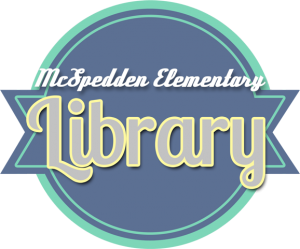 This week at the MSE Library, our students are coming for their 1st Library Visit!
This visit is going to look a little different from years past because the McSpedden Library is BRAND new and no students have ever been here before or checked out books here before. So, for these first visits I am going to focus on the basic procedures for the library.
When our readers come this week, I am going to talk about the 4 goals of the MSE Library this year and what those might look like for the kids as they come to the library. I am also going to let them tell me some things they would like to be able to do or have in the library.
After we talk about goals and what it looks like when we are in the library together, the students will use the Library iPads to work through 6 stations and videos about how to do certain things in the library. After the students go through the stations, they will get a shelf marker and choose books to check out. EVERY students will leave with library books during this first visit and I am so excited!
Here are the 2nd Grade First Library Visit Stations with the QR Codes that  I plan on using with 2nd grade and below is the presentation I will use to open up with.
Below are pics of the kids by grade level as they came through the new McSpedden Library for their 1st Library Visits!
2nd Grade Pics
5th Grade Pics
3rd Grade Pics
4th Grade Pics