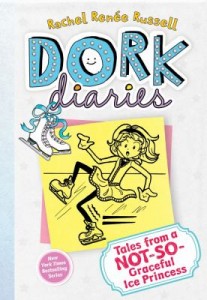 Tales From A Not-So-Graceful Ice Princess by Rachel Renée Russell
CALL NUMBER: F RUS
This book was about a girl named Nikki. She tried to save a animal shelter and she did. But she had to ice skate for it.
My favorite part of the book was when she wins the money.
If you like funny books, you will like this one.
This book's genre is realistic fiction. This book's story line is funny. This book left me feeling cheerful, energized, shocked, surprised. On a scale of 1-5, I give this book a 5!
This review was written and submitted by 4th grader Reagan.