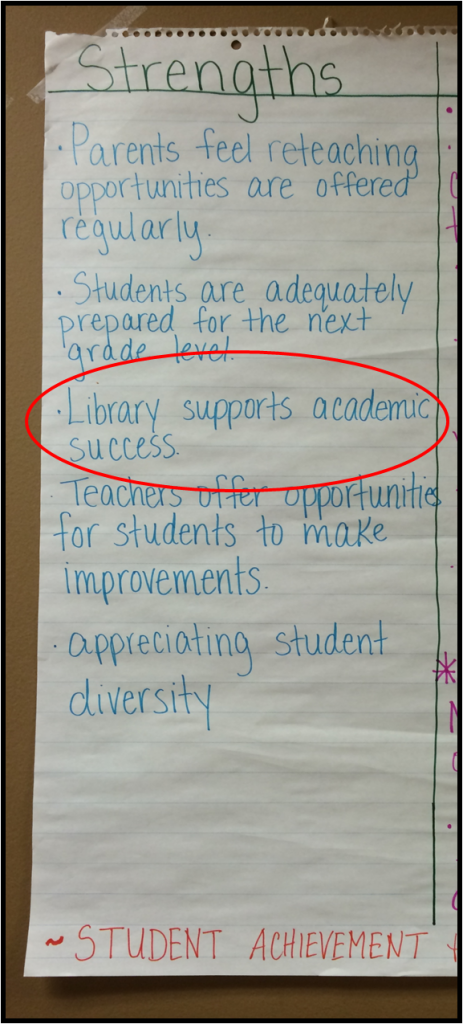 On April 28th, our staff at RBE had a staff development day where they met to talk about our Campus Action Plan. I was not here this day because I was with my new school. When I came back to school the next day, I saw this sign hanging in the office hallway: Student Achievement Strengths- Library supports academic success.
These 4 words meant the world to me. I felt like all the work, all the effort I put into our library program and grade level collaborations was worth it. The Staff, the teachers, felt strongly enough about what we did together to impact learning and student achievement that they listed it on chart as 1 of 5 strengths for student achievement. Wow. WOW!
I don't know about you librarians, but this is what I am working for. Now, the next goal is to start finding ways to measure or record how the library supports and impacts student achievement.
One step at a time.