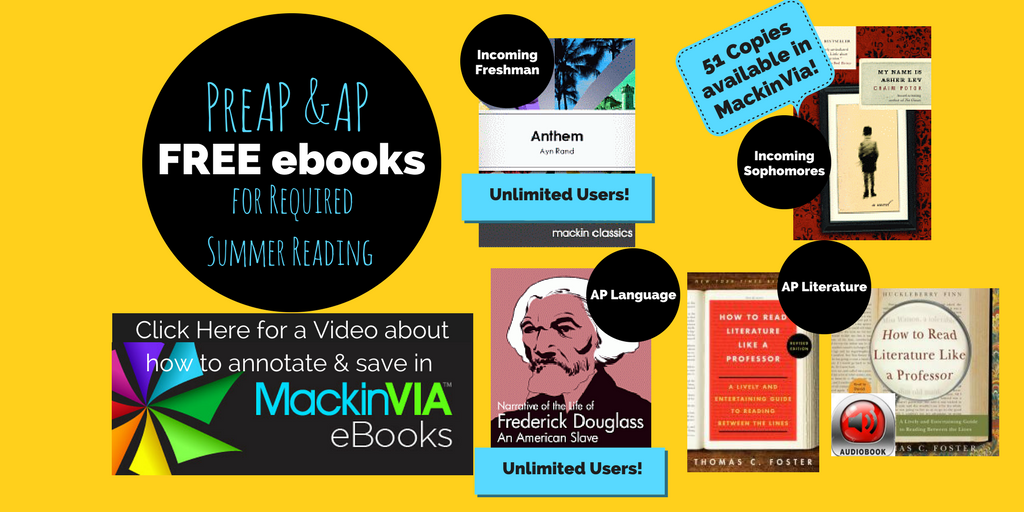 PreAP-AP-GT English students can check out FREE ebook versions of the Required Summer Reading through MackinVia. Students can:
-Check out the book as many times as they want.
-Highlight & add annotations to the ebook text.
-Keep annotations in MackinVia after the book is returned.
-Export annotations to Google Drive
-Access the ebook online and on the FREE MackinVia app.
Click Here to watch a video about how to check out an ebook, annotate, access your annotations, and export your annotations to MackinVia.