Our FA Class is coming this week, and we are enriching their reading lessons about food, cooking, and ordering.
The students in this class have been reading and writing about recipes. When they come to the library, we are going to work on creating carts of groceries online for the foods on their recipes.
We are also going to practice our reading skills by looking at menus from various restaurants. Once the students read over the menus and decide what they want to order, they are going to record themselves placing an order on our FlipGrid.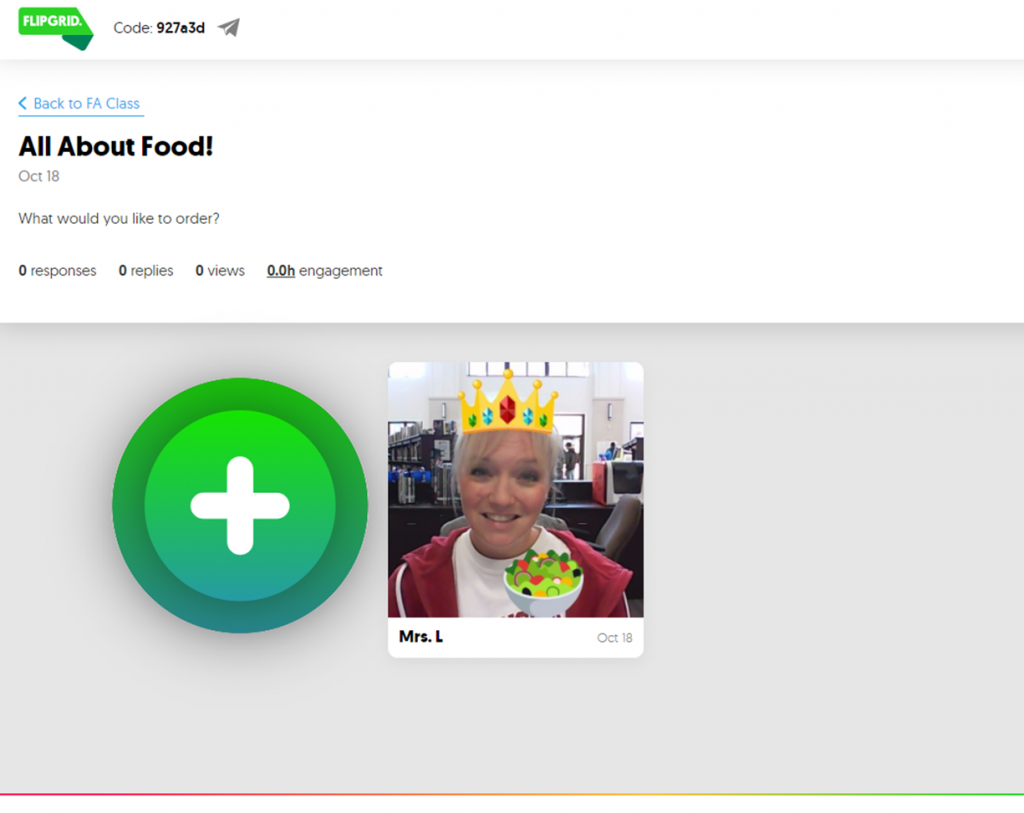 After we do our activities with food, our students are going to get to choose from some books and cookbooks about food to check out!