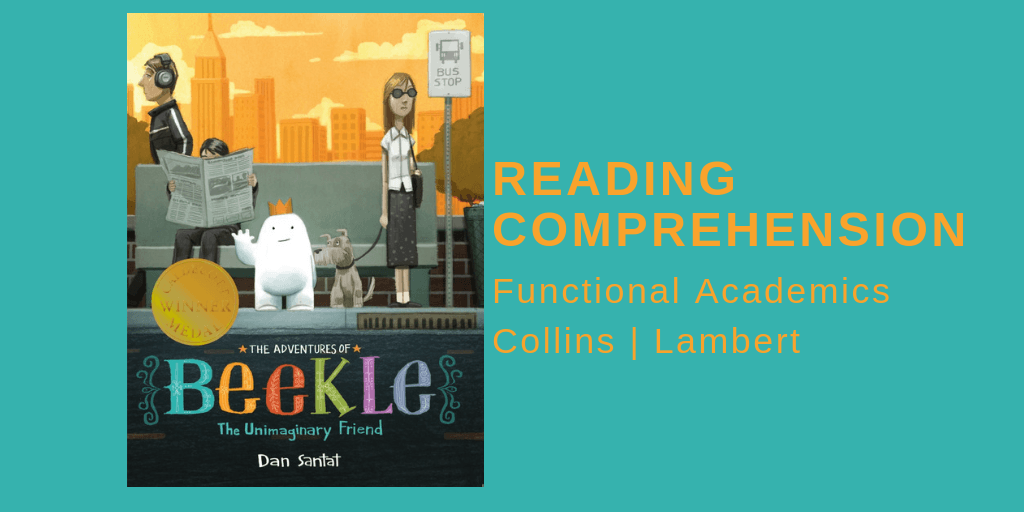 Today with Functional Academics we will be reading Beekle: An Unimaginary Friend by the amazing and hilarious Dan Santat!
I just love this book! The writing and illustrations convey such a special story. As we read this book, we will look at Beekle and his character traits. After we talk about the book and Beekle as a character, we will give the students an opportunity to write or draw about what their own imaginary friend character might look like or act like.
[Google Drawing Links: Character Traits & Creation I PDF Links: Character Traits & Creation]
Thank you Dan for such an amazing book!