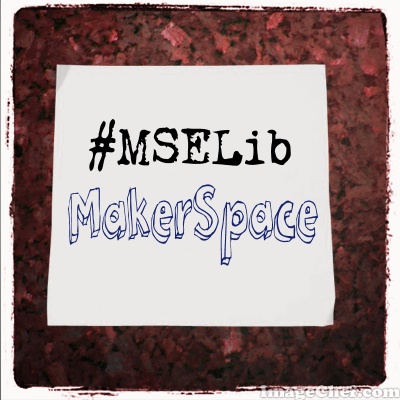 The #MSELib or the McSpedden Library is proud to introduce our #MakerSpace!
You may be asking yourself, what IS a makerspace anyway?
Our makerspace will be a place for kids to explore, design, and create. Students will be given the opportunity to use many different materials to create something.
Makerspaces come in all shapes and sizes. They all serve as a gathering point for tools, projects, mentors and expertise.  A Makerspace is a learning environment rich with possibilities.
I hope to provide a place for more kids and adults to connect to a future in which they can personally change, modify or "hack" the physical world by creating things.
Making is about getting hands-on, using  new technologies and basic tools, to do real and personally meaningful work. Our makerspace will hopefully inspire student innovation and creativity. I also want our makerspace to be a place where students can explore and create!
Last school year, I applied for a Canvas Grant by Instructure, and I got it! I received $5,000 to purchase materials for a MakerSpace.
The materials I purchased are as follows:
1. Minecraft Edu Server & 25 Licenses
2. Legos Education We Do Kits for K-2 & 3-5
3. Various K'Nex Kits
4. Little Bits Kits
5. Additional Legos
In addition to the items I purchased with my grant money, we have also had a generous donation from one of our McSpedden parents, Missy Holden. She purchased for the library additional Legos, duct tape, Elmer's Glue, 2 rainbow looms, and rainbow loom bands. I cannot thank Missy enough for her donation!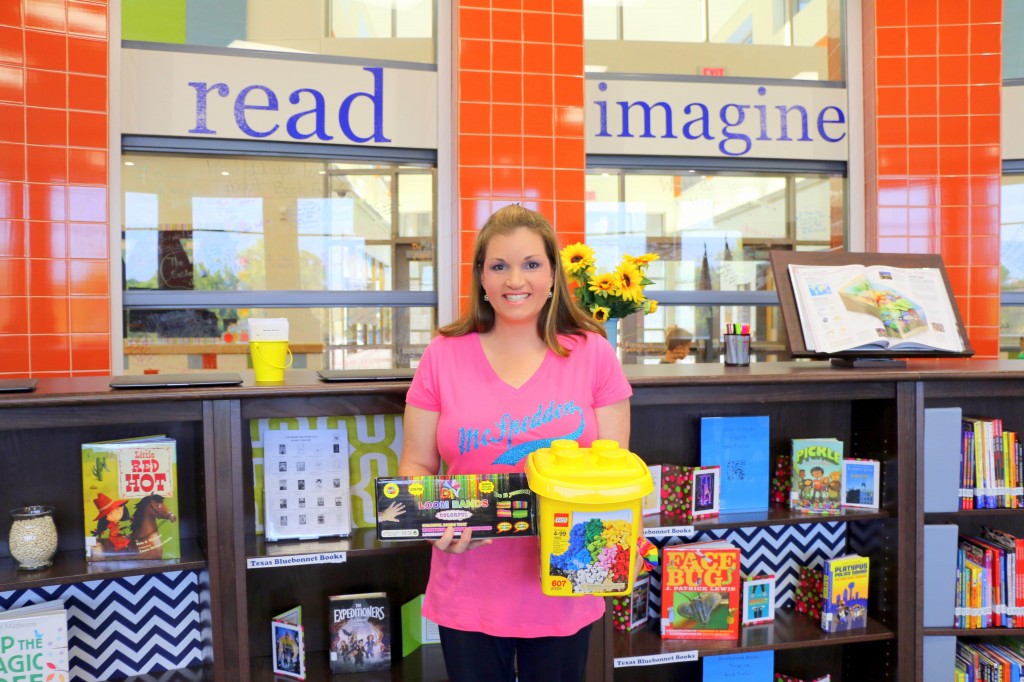 The McSpedden MakerSpace will help us meet one of our library goals this year: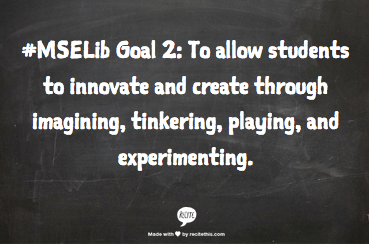 McSpedden Makers, be on the lookout for the following MakerSpace things in the library and events:
MakerSpace Stations in the library
Maker Mondays (We will be looking for students and parents to help us lead these!)
Minecraft Clubs
Raspberry Pi Club for Making Our Own Computer
#MSELib Website Posts & Maker Information
Minecraft Club 2nd Nine Weeks Interest Form and Website Post
Maker Monday November 3, 2014 Sign Up & Website Post
Maker Monday November 10, 2014 Sign Up & Post
Maker Monday November 17, 2014 Sign Up & Post
Maker Monday December 8, 2014 Sign Up & Post
Maker Monday December 15, 2014 Sign Up & Post
MakerSpace Raspberry Pi Club Application & Post
Makerspace Raspberry Pi Club Update #1 Post
Maker Monday January 12, 2015 Sign Up & Post