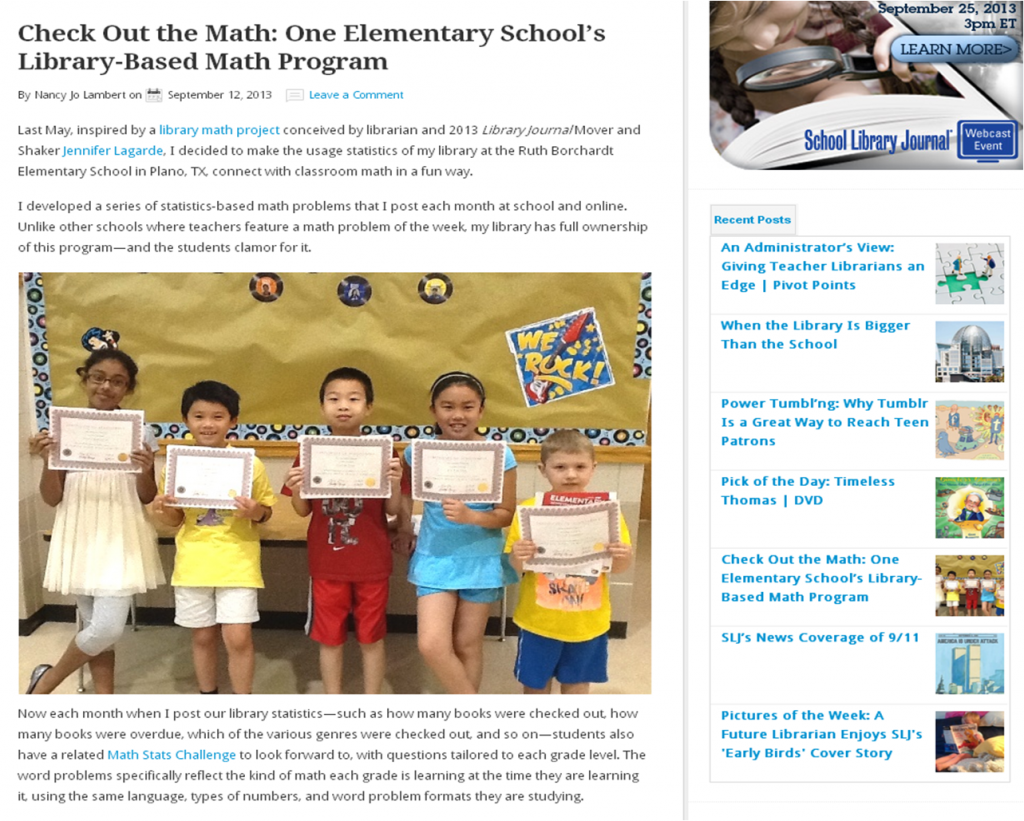 I have really exciting news to announce: The RBE Library Math Stats Challenge is on the School Library Journal (SLJ) web page!
I wrote an article for SLJ about the Math Stats Challenge, and they published it to their website.
This is really exciting because SLJ is a national professional journal read by librarians all over the country!
Here at RBE, our students love the Math Stats Challenge program, so I wanted to share with other librarians a way to connect with math since moth of the time the library is connected with research and reading.
You can read it online is you CLICK HERE!