This week at the RBE Library, our 4th grade students continued their learning about Nonfiction Text Features and Nonfiction Text Structures. I collaborated with the 4th grade team to allow the students to get to have some hands on exploration with a variety of nonfiction texts.
We decided that the students would visit a series of stations on Text Features. We chose 9 Nonfiction Text Features: Title, Heading, Subtitle, Diagrams & Labels, Captions, Bolded Words, Table of Contents, Glossary, & Index. We also wanted the kids to get to explore certain Text Structures, so we chose 3 Nonfiction Text Structures to focus on: Compare & Contrast, Problem & Solution, and Cause & Effect.
There were 3 tables set up with 3 Text Features at each table and 4 Nonfiction books for each of the Text Features. The students were given a Nonfiction Reading Response Journal Choice Board. I wasn't sure how much time it would take for the students to do the stations, so we made it a choice board. Turns out our 35 minutes allotted for the activity was plenty of time for all 9 Nonfiction Text Features and 1 of the Text Structures. I also created 3 Graphic Organizers for the Text Structures: Venn Diagram for Compare & Contrast, T-Chart for the Problem & Solution, and a Flow Chart for the Cause & Effect. Here are the Nonfiction Reading Response Stations Signs too.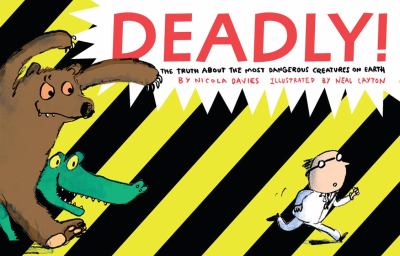 I used a variety of books, and I used A LOT of our NEW Nonfiction books! During the activity, I had several students ask if they could check out the books because the books were so cool or interesting! For the Text Structures, I chose some very high interest, engaging books that had short, 1 page excerpts that could be read quickly. I have listed the books I chose below.
Compare & Contrast Nonfiction Text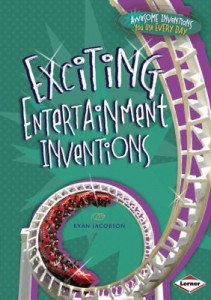 Deadly! : The Truth About the Most Dangerous Creatures on Earth by Nicola Davies and illustrated by Neal Layton
Problem Solution Nonfiction Texts
Exciting Entertainment Inventions by Ryan Jacobson
Cause & Effect Nonfiction Texts
Farts, Vomit, and Other Functions That Help Your Body by Kristi Lew  and consultant, Michael Bentley
Onion Juice, Poop, and Other Surprising Sources of Alternative Energy by Mark Weakland and consultant, Kevin W. Harrison
Gut Bugs, Dust Mites, and Other Microorganisms You Can't Live Without by Mark Weakland and consultant, Brent Berwin
Pics of Students Exploring Nonfiction Text Features & Structures in the Library