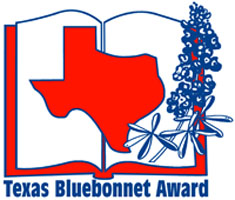 This week all students in grades 3-5 will be voting for their favorite bluebonnet book while we are in the computer lab.
All RBE students in grades 3-5 read or were read to at least 5 of this year's Texas Bluebonnet nominees.
We are excited that all students will get to participate in voting this year and in our Bluebonnet bash later this spring to reveal the winner and see the Bluebonnet books for next year.
If you have any questions about our Bluebonnet program, click here.